When:
January 5, 2019 – January 19, 2019
all-day
2019-01-05T00:00:00-05:00
2019-01-20T00:00:00-05:00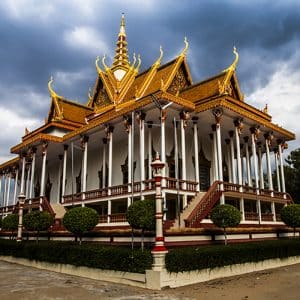 Come with us to the wonderful Kingdom of Cambodia for an unforgettable experience. Most of your time in Cambodia will be spent paddling the mighty Mekong River and the Tonle Sap Lake. You will paddle the back "streets" of a village built on stilts towering over the water, explore an otherworldly flooded forest, and see the endangered Irrawaddy Dolphin. You will be camping on islands, staying in remote villages, sleeping in floating houses, and of course spending a few nights in hotels and a lodge. In addition to the paddling sections of the trip, you will investigate Cambodia's dark past with the Khmer Rouge, explore the awe inspiring Angkor Wat, and visit a bird sanctuary.